Choose Innovation, Choose Quality
Sunstream is proud to be the leader in hydraulic freestanding lifts, free-floating lifts, automatic boat cover systems, PWC drive-on lifts and government/commercial portable lifts.
Sunstream is continuously making major advancements to not only to make boating easier and safer, but by reducing your boat maintenance and providing better protection of your investment.
LOOKING THIS GOOD IS NO WORK AT ALL
The Sunlift SLX is the new standard in free-standing hydraulic boat lifts. Sunstream has a rich heritage of innovation, and it continues to drive us today more than ever. We're boaters too and we believed boating could be more fun and less hassle. The Sunlift SLX is the culmination of meticulous engineering, unparalleled manufacturing, and technological advancement.

Standard marine grade stainless steel cylinders
Softstop technology for smooth operation
Stainless steel hydraulic hoses
Pressure balance pump
Bronze bushings at all pivot points
Shallowest water operating lift, period
Custom fit adjustable bunks

Standard Bluetooth Controller and Diagonstic App
Designed with the user in mind, the SunLift™ pioneered the hydraulic freestanding boat lift revolution, and is still known for its reliability, durable construction and safe design. With over sixteen years of service in salt and freshwater environments, the SunLift™ is refined and proven. Sunstream's wide range of accessories optimizes the lift for your specific needs.
Models from 2,000 to 32,000 lbs, up to 6 feet of lifting range and up to 22 feet of depth.
For technical specifications, please visit: Sunstream Sunlifts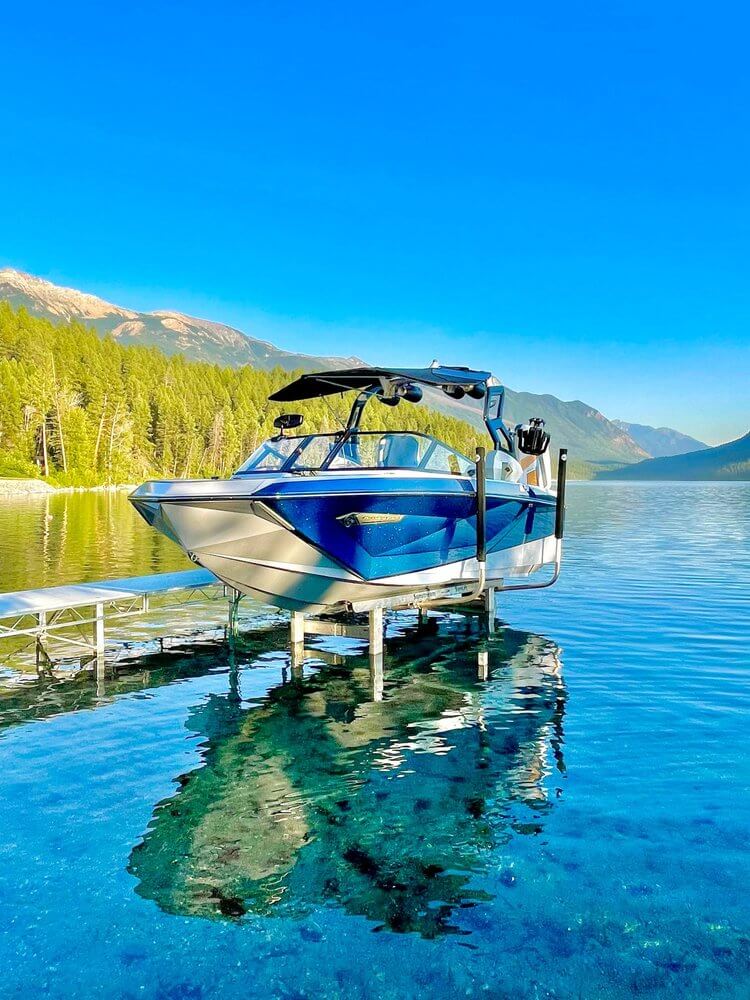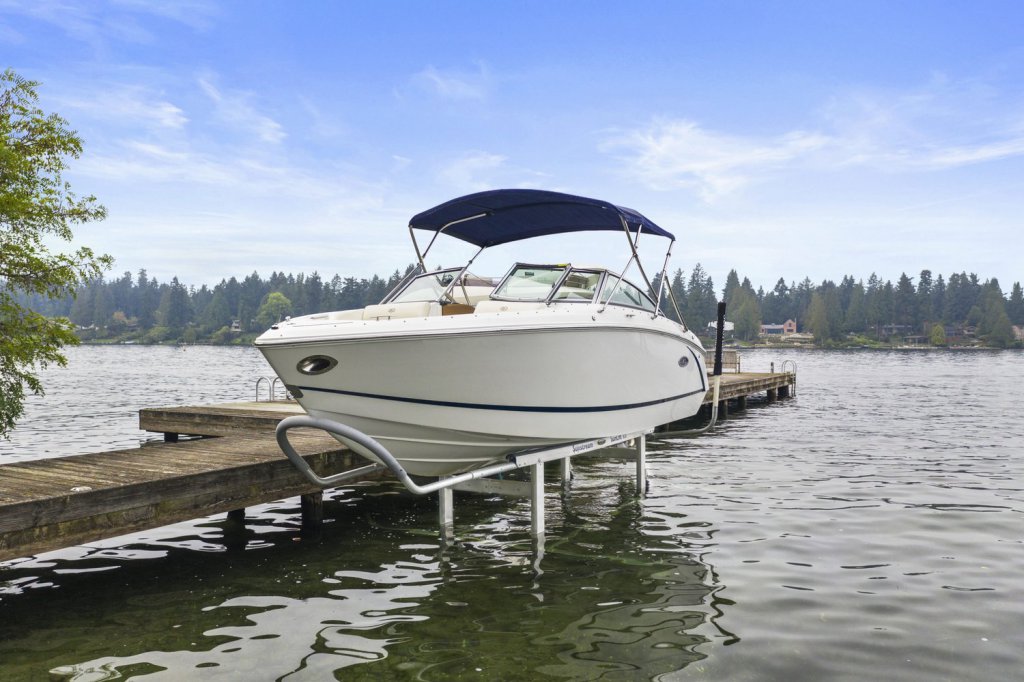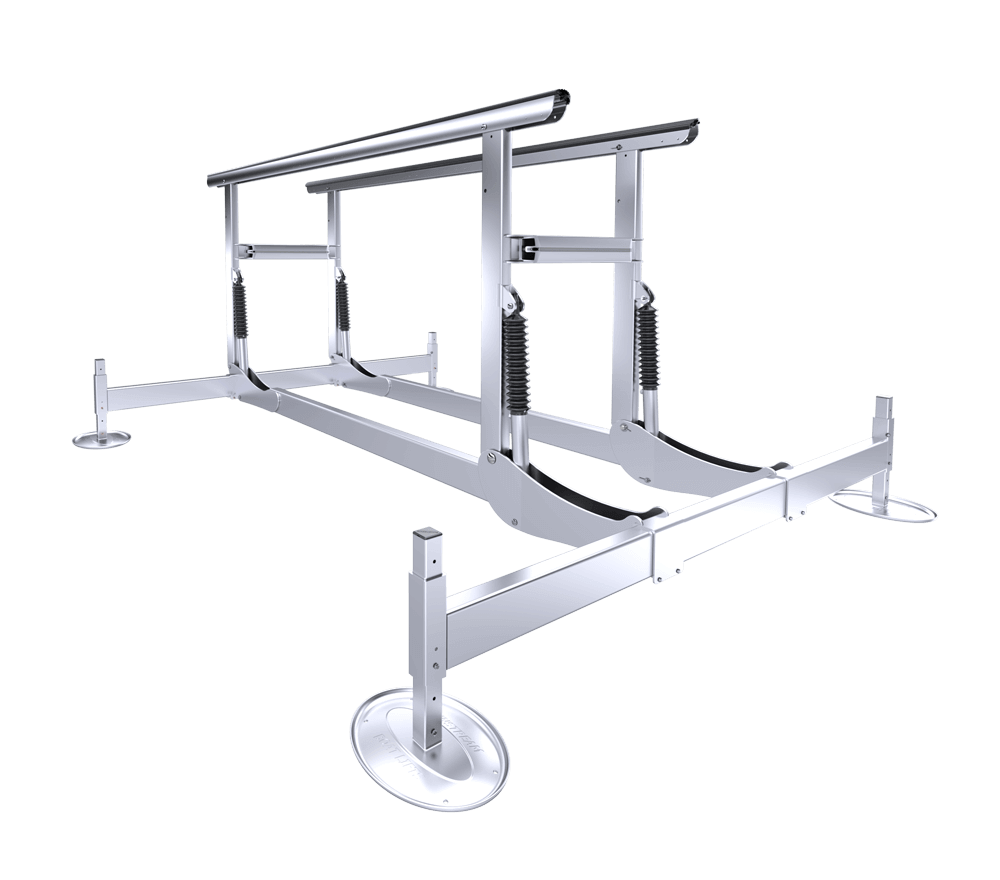 FLOATLIFT - FLOATING LIFTS
Visualize using your boat like your car with the unmatched speed, security, versatility and ease of use of the Sunstream FloatLift™. Powerful hydraulics pull the foam-filled polyethylene floats under the boat in as little as 30 seconds with the simple press of a remote control.

Simply tie the FloatLift™ to most places you can tie your boat: slips, side-ties or even a mooring buoy. The FloatLift™ is designed for fresh or salt water, with an aluminum frame, stainless steel hardware, marine grade hydraulic cylinders with stainless shafts, and marine grade hoses.
Capacities up to 40K lbs, min water depth 12" under hull.
For technical specifications, please visit: Sunstream Floatlifts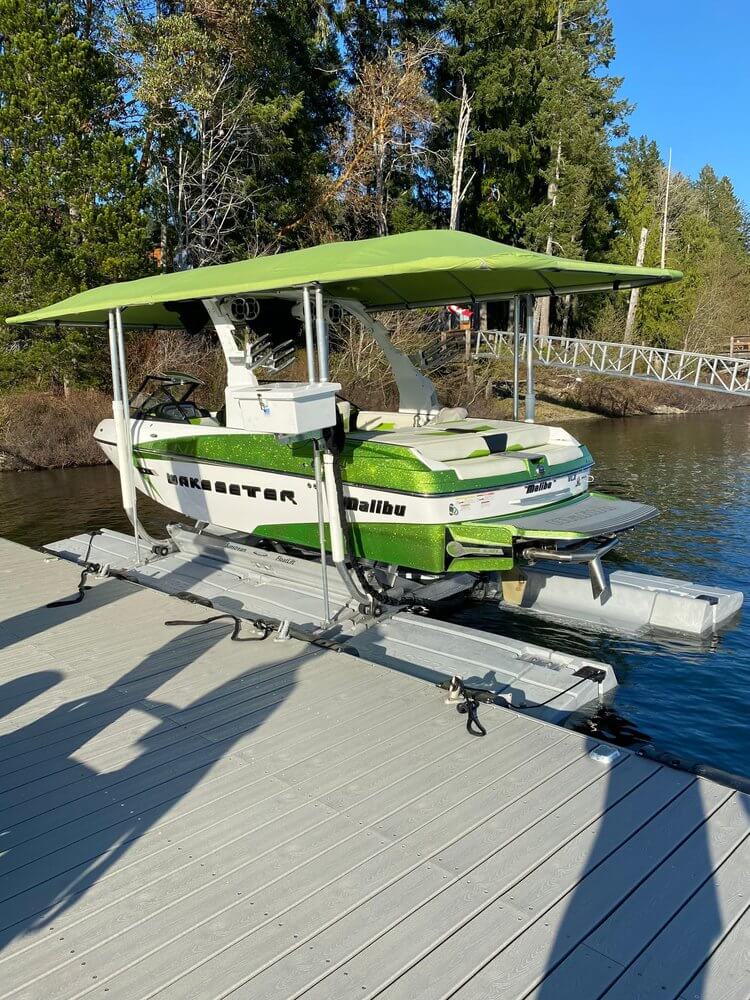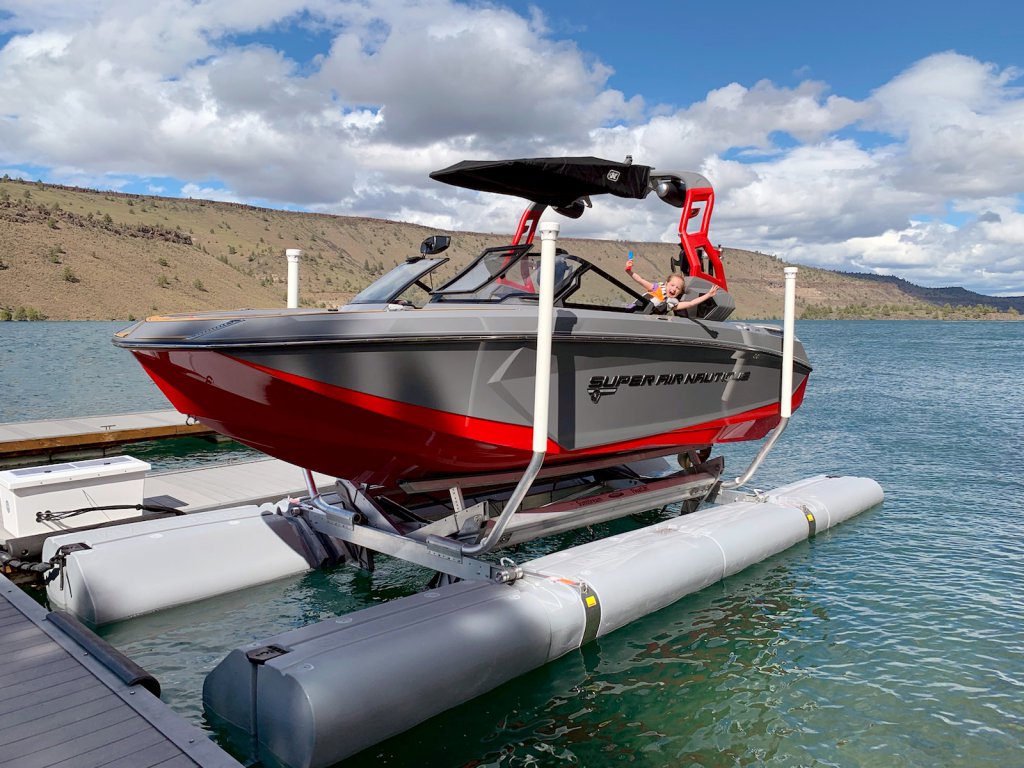 TRILIFT - PONTOON AND TRITOON
The Sunstream TriLift™ is specifically designed to lift today's premium pontoons/tritoons. Based on Sunstream SunLift™ patented technology, the Sunstream TriLift™ offers premium high-speed, remote-controlled lifting while addressing the unique lifting needs of today's premium pontoons and tritoons.

The Sunstream TriLift™ features elongated 17 ft bunks to provide optimal hull support that both minimizes stresses on the hull and evenly distributes weight on the pontoons to provide superior stability. Like other Sunstream products, every detail has been carefully engineered for superior performance, aesthetics, reliability and long life.
Ideal for small craft stored in fresh or salt water with fluctuations between zero and four feet during boating season. Providing the same high performance for your PWC that the SunLiftTM provides for your boat, the SunLift MiniTM utilizes high-speed hydraulics to launch and lift your PWC in seconds.
For technical specifications, please visit: Sunstream Mini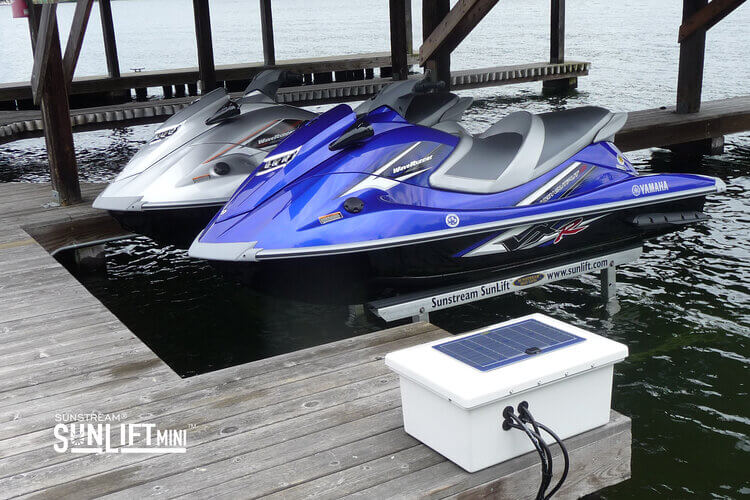 Smooth loading, durable and secure, the SunPort2™ provides a unique combination of form and function to your PWC docking experience. The wide-mouthed pivoting tail guides and holds the bow upon entry and enables loading on the port with minimal power; and the integrated bow stop positions your craft properly, protecting it from dock accidents.
A hydrodynamically shaped bottom helps keep your craft floating horizontal on the port and uniquely-shaped, dual row of Stoltz rollers are designed to provide the best fit for your craft, with the most durability. Foam-filled polyethylene construction makes the SunPort2™ unsinkable, giving you additional piece of mind.
Imagine covering or uncovering your boat in seconds, and giving your boat complete protection from the elements. No more hassling with multiple covers and painful snaps. No more figuring out which is the front of the cover. No longer taking up valuable space in your boat with a dirty cover. Just roll the cover from the front, drape it over the boat, and cinch it tight.
With a SwiftShield™, you will use your boat more, enhance your boating experience, and your boat will stay new longer!